About us
Florist Oktober in Huis in Eindhoven
Team
Kees and Ellis Hoevenaars are at the helm of the Oktober flower shop with a team of master binders. We are entrepreneurs with a sense of atmosphere, style and design. We translate this love to Oktober in Huis. A matter of searching, looking, daring, thinking and doing together. Our feeling is our common thread. If a flower, vase, product or work of art touches us, it is in our flower shop. This is how we try to reach our customers. Our florists think along with you and come up with innovative ideas. Discover it therefore at Oktober in huis!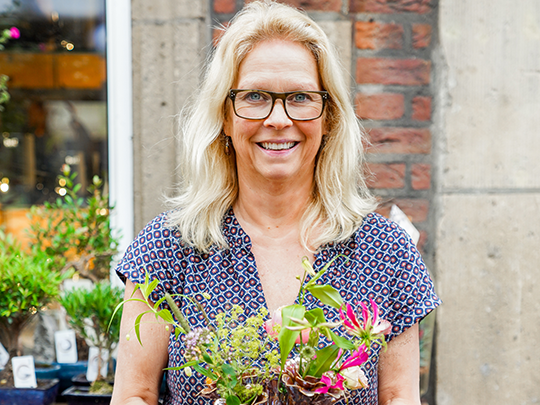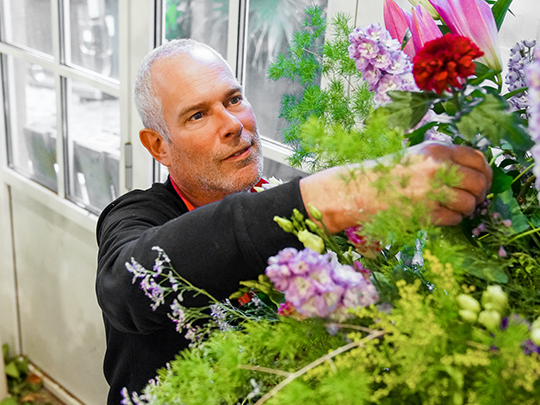 Reviews
Een mooi bloemstuk.
Hele goeie ervaring. Ik had een vraag en had snel antwoord terug.
Lieve mensen en goede kwaliteit!
De mensen waren erg aardig en de bloemen bleven lang goed!
Mooi boeket, iets mindere kwaliteit
Helaas moest ze na 2 dagen al wat bloemen ertussenuit halen omdat ze al niet meer mooi waren, dus dat viel wat tegen. Het boeket was wel erg mooi en kleurrijk.
Prachtig bloemstuk voor de crematie van mijn broer
In de winkel werd alle tijd genomen voor de bestelling, ondanks het hele Corona gebeuren. Het resultaat overtrof mijn verwachtingen. Een prachtig bloemstuk, waarvoor van de nabestaanden veel bewonderingen en dankbaarheid kwam. Dank jullie wel.
Sustainable flowers
We are entrepreneurs with a feeling for atmosphere, style and design, but also for sustainability. Of course we buy from sustainable growers such as Decofresh and Senzaro, but you can do much more than that. We therefore use green energy in our store and sustainable LED lighting. We make sure that we separate our waste properly and that we use cleaning products that do not contain bleach and chlorine. All our packaging materials are also biodegradable. We personally deliver our flowers with our own 'Oktober in Huis' company bus and the plans for the future are to purchase an electric delivery van. With our team of master binders, we think it is important to deal sustainably with the future and that every stone and flower can contribute to it!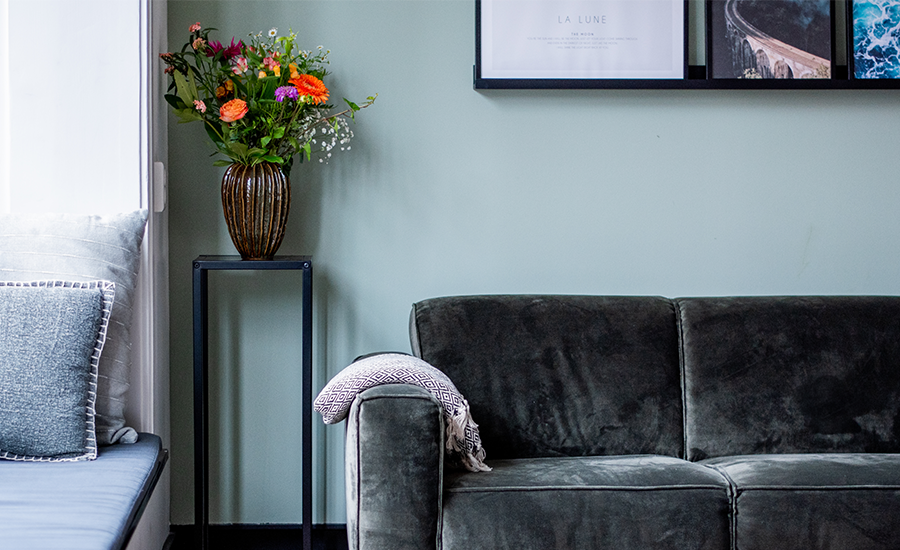 Delivered to you with love
Oktober in Huis delivers your order cheaply and quickly, so that the recipient has the flowers at home at the agreed time. We do not only deliver in Eindhoven, but throughout the Netherlands!